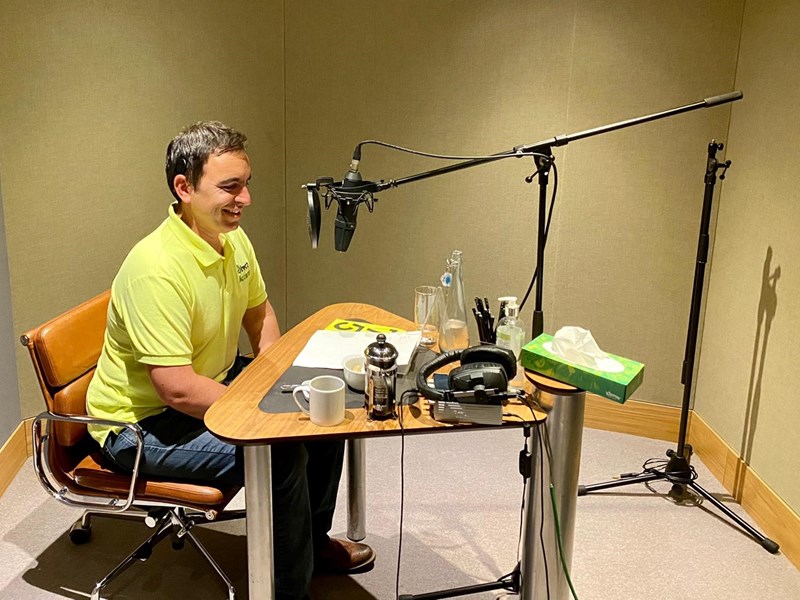 Following his inclusion in the Queen's Birthday Honours List for services to International Trade in June, Steven Mifsud MBE has now lent his voice to the Paralympics, which begin on the 24th of August in Tokyo.
The Director of international award-winning disability accessibility consultancy, Direct Access, has completed a series of voice-overs for the imagery and audio-visuals being used at the Opening Ceremony. Steven will also be on call for the duration of the Paralympics as new content is developed and is excited for his voice to be broadcast to millions.
"We are delighted to contribute to the Paralympics following Britain's success with 65 medals (in the Olympics) and hope our Paralympians are as successful," he said.
Steven, who is profoundly deaf, established Direct Access in 2004 and has seen it become a leading consultancy in disability accessibility. Advising on the physical structure of facilities and the installation of ancillary aids and services such as hearing loops, evacuation chairs for emergency exit for disabled persons, sign language and voice-overs, tactile literature, and signage, the business has established itself on the international stage with inquiries coming from all over the world, including Canada, UAE, USA, Australia, and South Africa.
This could not have been possible, Steven says, without the help of the Department for International Trade (DIT). Having first contacted Veronica Dawson, North West International Trade Adviser, in November 2017, Steven has regarded that decision as one of the best he has made.  This has paved the road from the business' base in Nantwich to Dubai and he is quick to encourage other businesses to do the same.
"Veronica made everything feel possible," he said. "A lot of people have this fear of working internationally. But I say this so passionately, close your email inbox and go on the DIT website. Find your regional officer and get in touch today, it will almost definitely be the best thing you ever do for your business. Just as it has been for ours."
While this summer has proved sensational for Steven, it is the reward for almost two decades of exceptional hard work with Direct Access and, more recently, with DIT itself. As a Northern Powerhouse Export Champion for the past two years, Steven has delivered presentations and training on best practice in accessibility across different industries in Poland, Spain, Canada, United States, Qatar, United Arab Emirates, and Ireland.
We are excited to continue to work with Steven and Direct Access, and proud to have him as a Northern Powerhouse Export Champion!
To find out more about how the Department for International Trade can support your business visit great.gov.uk