DriveWorks introduced to new markets thanks to DIT North West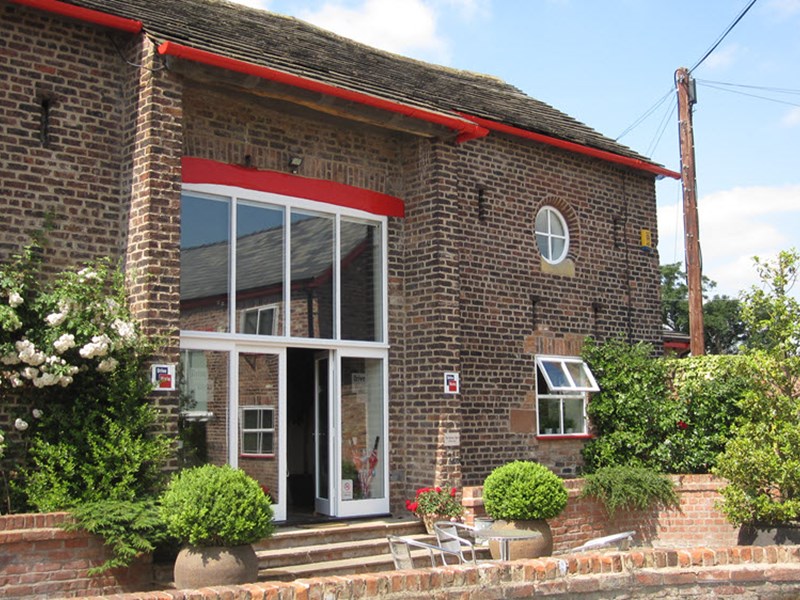 Based on the outskirts of Warrington, DriveWorks create design automation and sales configurator software that's used by businesses around the world across a wide range of industries.
Driveworks were already exporting to the US and European markets, however they wanted to repeat their success in other regions where they knew they would face challenges – such as those with different languages, cultures and time zones. The company decided to seek help from an advisor, and their journey with DIT began.
Veronica Dawson, an International Trade Adviser, originally met with the company's Co-Founder, Maria Sarkar, back in November 2018 at their offices in Thelwall.
Despite exports accounting for more than 80% of their turnover, Veronica identified that DriveWorks didn't have a formal, documented export plan. So, she worked with them on the Global Growth Service, a program which enabled her to carry out a thorough, detailed business diagnostic. This helped Veronica to find areas which offered the greatest opportunities to benefit and promote export growth.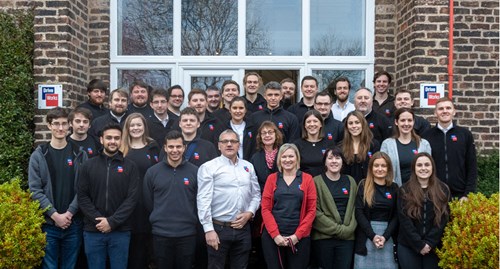 DriveWorks Team
From the beginning, Maria was pleased with the support she received from Veronica. Speaking of their first interaction, Maria said: "In the first instance Veronica from DIT visited us. She told us about the program and got to know our business.  She took us through a questionnaire and went through an export analysis with us. From this, we were able to identify new areas of opportunity as well as markets where we felt we needed to boost our knowledge."
With the help of the DriveWorks staff, Veronica created an Export Action Plan which offered solutions to these opportunities – this included connecting the business to overseas markets and events. Veronica is also in the process of arranging an ERDF grant application, which will provide matched funding to help DriveWorks explore opportunities identified in Australia.
It's not just in terms of international trade in which the Growth Company are supporting DriveWorks; they have also been referred to the Made Smarter programme, and they hope to be a supplier within the service as well as a consumer.
For Maria, getting involved with Made Smarter was a no-brainer. She said: "The Made Smarter initiative aligns with our corporate objectives of helping manufacturing companies to embrace digital technologies such as ours and work a lot smarter. So many companies rely on company data stored or copied on excel spreadsheets, or old access databases. We know that data needs to be well managed, re-usable and scalable. Selling digitally and opening up new markets is a major opportunity for so many businesses, and again our software is ideal for this. Made Smarter is educating companies to plan ahead and work smarter.  As an automation company this is at the heart of what we do. We even use our own software to automate our own business process, so we have really embraced the program."
DriveWorks are now in the process of scaling the business, and plan to turn opportunistic markets into strategic markets with the help of Veronica. They hope that China will be the next country that they break into. Maria said: There has been a lot of interest in recent months from China and this presents both a threat and an opportunity for us. It's a threat because we have a new language, culture and way of working to deal with, as well as it being a huge market. We could easily get de-focused and divert too much attention from our core markets."
However, Veronica aims to make the process as smooth and as successful as possible for the DriveWorks team. Maria added: "Veronica has introduced us to the China Britain Council, and we are now learning about the rules and regulations and best ways of engaging with Chinese manufacturers."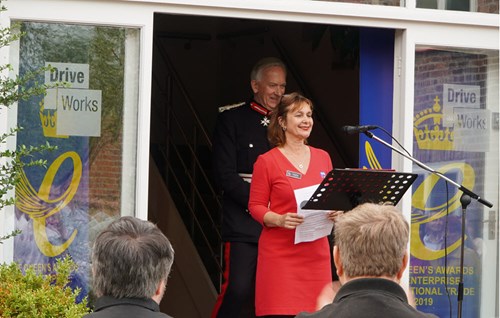 Expanding into new territories isn't the only thing that DriveWorks have to be excited about. The company recently won two Queen's Awards – a moment that Maria won't forget. She said: "My first reaction was to tell everyone in the team and I asked which award we had won. I then realised we had won two awards - Innovation and International Trade – and I let out a massive cheer. It was an amazing feeling. Only six companies achieved double awards in 2019 and we were one of them."
Maria is already reaping the benefits of winning the accolade, and this is something which she credits the Growth Company for. She added: "Our association now with the Queen's Award brand is prompting lots of questions and positive messages from our resellers across the globe, especially in the US and India. Conversations with the Growth Company helped us to realise that a Queen's Award would be very advantageous, and that we should now promote the fact that we are double award winners as much as possible."
So would Maria encourage other businesses to enlist the support of a DIT advisor? Absolutely! Speaking of her experience, Maria said: "Veronica has a lot of experience and a lot of excellent contacts. She has signposted us to the right people and resources. She has helped us to think about factors that we had not previously considered, especially at a time when so little is known about the impact of Brexit. The initial review that she did with us to assess our exporting strengths and weaknesses was very insightful, and if any business is looking to work with overseas markets, I would recommend getting in touch with DIT."
We look forward to seeing DriveWorks go from strength to strength as they explore the opportunities available in new locations around the world.