About the event
NPH is hosting a webinar which introduces Strategic Export Controls to businesses.
Controls on export, trade of military goods and Dual-Use items from the UK will be discussed at length. 
Why you should attend​
Learn how to successfully export and much more:
- obtain an export licence
- be prepared for change and how it could affect exporting, after 1st Jan 2021
- learn how to export 'Technology'
- gain a 'Contact' list for support on exports
Speakers
Adrian Bond - Training Manager, DIT Export Control Joint Unit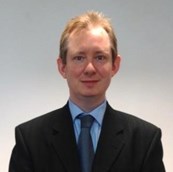 Adrian is responsible for providing Export Control Joint Unit's (ECJU) training to new and experienced exporters across the UK. Before joining the Business Awareness Unit in 2014, Adrian worked in ECJU's Technical Assessment Unit, providing Control List Classifications for export licence applications since 2008.
Adrian began his government career in the Ministry of Defence (MoD) where he was the Royal Air Force's Technical Authority for air defence radars from 1997, before secondment to the Department of Trade and Industry (as DIT was then called) in 2000 to support Export Control Organisation's Technical Assessment Unit. In 2001, Adrian returned to the MoD as their Release of Military Information Officer in the Directorate of Defence Security. He advised on export licences and Form 680 applications, as well as developing Form 680 policy for the Cabinet Office's Manual of Protective Security.
Derek Swan - International Trade Advisor, DIT North West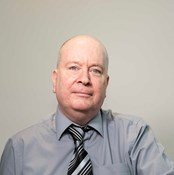 Derek has over 25 years supporting businesses in Greater Manchester and the wider North West, providing: - Advice and support in helping companies to gain access to overseas markets; - Intelligence on opportunities for exporting goods and/or services; - Help with putting people in touch with the relevant business deciders; - Help for companies to increase their sales and raise their global profile. A Member of the Institute Of Export, Derek had previously spent 15 years as business advisor for the European Commission, now currently over 12 years with the Department for International Trade.