What is Digital Health Opportunities in South Korea about
This is a series of events organised by the Department for International Trade. The events within the series take place in three main cities: London, Manchester and Cardiff. The Manchester event is delivered by our GC International Trade Team .
The events are aimed at companies with interest in Korean healthcare system and digital heathcare technology. This is a great opportunity for healthcare businesses to gain great insight and build good network for going global, especially entry plan to Korea.
Why attend?
Korea is an attractive market for UK healthcare companies
The Korean healthcare market holds huge potential for businesses with an 2015 estimate value of £2.4b and projected at £4.4b by 2020. The sector is continuously growing at a rapid pace with the increasing support from the Korean government to commercialise innovative and digital healthcare technology. Overseas business, investment and trades are on constant demand from the government, major hospitals, large conglomerates and a growing number of tech start-ups. Following the demand for quality healthcare services and medicine is rapidly rising due to the increase in chronic diseases, aging population, this makes the country an ideal market for UK companies. 
Furthermore, UK is perceived as a world leading country in the field of digital healthcare technology, especially genomics and smart healthcare. This is a huge boost in reputation and network for UK healthcare businesses when entering Korea.
If you'd like to find out more about digital health in South Korea, click here to read DIT's report.
What you will get through attending 'Digital Health Opportunities in South Korea':
Attending the event will get you th chance to:
Learn the latest news on the Korean market and digital health industry
Gain an insight on Korean industry regulations and R&D interests in the digital health sector
Get updated on potential business opportunities in Korea
Get networking with and learning from different digital health companies in the UK as well as DIT representatives and specialist consultants Intralink which is a specialist in international business development for nearly 40 years
Meet with DIT trade officer in South Korea and learn about Korean market opportunities
Agenda
09.30 - 10:00 – Registrations and Coffee
10:00 – 10:15 – Welcome and DIT overview on Digital Health (DIT North West/Amy Lambert)
10:15 – 10:30 - Introduction to DIT Korea (Eunjung Lee)
10:30 – 11:30 – The Korean Digital Health market (Ruslan Tursunov)
11:30 – 12:00 – Q&A
12:00 – 13:00 – Networking Lunch 
Cost: Free of charge
Venue
The Workplace
4th floor Churchgate House
56 Oxford Street
Manchester
M1 6EU
Telephone: +44161 974 6000
Speakers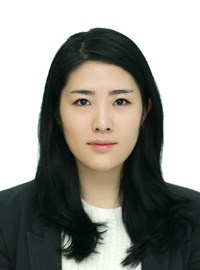 Eunjung Lee
Commercial Officer, DIT Seoul
Having worked for the Department for International Trade in Seoul for over two years as well as being an assistant to media officer at the Foreign Commonwealth Office previous to that, Eunjung has lots of valuable experience working on supporting UK companies with entering Korean market. She is knowledgable in how to help Uk businesses with language and cultural barriers. She has been in charge of organising numerous trade missions to the UK and Korea particularly for companies in health and life sciences industry. Eunjung has also been working on the G2G relationship with the two government departments to not only tackle non-tariff barriers of the UK life sciences companies but also further develop international relations to encourage more trade works between the two countries.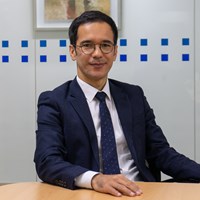 Ruslan Tursunov
Project Manager, Intralink South Korea
Having received his MBA from SolBridge International School of Business in 2012, Daejeon, Korea, Ruslan has lived in Korea for eight years and is fluent in Korean. Having worked in Korean pharmaceutical industry for 3 year before joining Intralink, Ruslan is highly experienced in the Korean healthcare sector. Working as a product manager for a variety of bio-pharmaceutical products, such as PEG-Ifn, EPO, hGH and HA, he was responsible for managing customers and clients from the Eastern European and Central Asian countries. Therefore, when joining Intralink he was given the responsibilities of taking care of life sciences and med-tech projects, greatly contributing to his clients' operations in Korea. He has helped several of our clients with partner search, regulations, market research and competitor activity analyses as well as generating sales in Korea. He has recently worked on projects related to sequencing and IVD devices (Oxford Nanopore Technologies, QIAGEN, Syapse and Mission Bio), anesthesia machines as well as biliary stents. Ruslan received his Bachelor's degree from the Financial Institute in Tashkent majoring in Banking and Accounting and was awarded four-year full scholarship during his studies.