About the event
Join our interactive webinar giving practical advice to enable trade in Africa. Discover the most attractive trade opportunities in the highest potential and fastest growing African countries.
North West companies working with DIT North West will receive expert insight and guidance on planning and executing your international trade strategy. 
What are the benefits?
Opportunities to network with local businesses that are doing business in Africa, top African businesses and African investors in focused meetings

Learn about finding and working with agents and distributors in Africa

Gain an insight into the retail, construction and education markets from sector experts
Speakers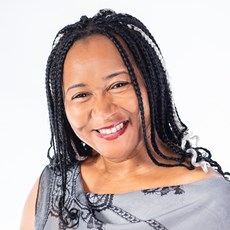 Shalon Lloyd - Founder & Managing Director, Naturally Tribal 
An award-winning, senior skilled business professional, with broad experience in the pharmaceutical industry. Shalom is a British-Nigerian with a BSc and MSc in Pharmacy from the Ukrainian Academy of Pharmacy, and an MBA from the University of Liverpool. This resulted in a cross-cultural background which has enabled her to push for diversity and cultural awareness in the global business place at every opportunity for herself and others.
Shalom is the Founder of Naturally Tribal Skincare, a natural chemical-free skincare company built on valuing healthy, ethical, and sustainable living whilst empowering African women.
Shalom is also the Chief Strategy Officer at Emerging Markets Quality Trials (eMQT), an organisation focused on diversity in Clinical Trials providing the global pharmaceutical industry access to patients in Africa.
Shalom is a Department of International Trade 2020 Export Champion, a CommonwealthFirst Export Champion, a Mentor and strong believer in the fact that anything is possible!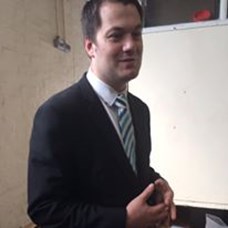 Oliver Glendenning - Sales Director, Buildworks Solutions
Oliver Glendenning has 9 years experience trading to Africa. He has worked in 25 countries spread regionally across the North, South, East, West and Central Africa. Oliver is experienced in dealing with overseas agents distributors and suppliers in a variety of different environments worldwide. Specifically in Europe, South America, Africa and Asia.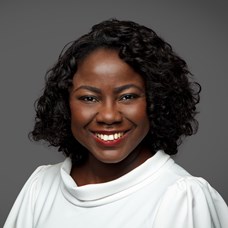 Bolaji Sofoluwe - Managing Director, ETK Group
Bolaji is the Managing Director/Co-Founder of the Enterprise Trade and Knowledge Group, UK. She has nearly twenty years of experience in strategically positioning businesses to enter and thrive within African markets. She has helped these companies overcome the unique challenges of doing business on the continent, working with them to achieve scale and success.
She is a Department for International Trade Export Champion and has spoken at a wide variety of conferences, events and lectures about doing business in Africa. She holds a B.A. in Languages and Linguistics and is currently working towards a Masters in International Business Leadership and Management at York Management School.
Agenda 
10:00 - 10:05 am - Welcome & introduction
10:05 - 10:25 am - Delegate Introduction
10:25 - 10:45 am - Shalom Lloyd, Naturally Tribal
10:45 - 11:05 am - Oliver Glendenning, Buildworks Solutions
11:05 - 11:10 am - Break
11:10 - 11:30 am - Bolaji Sofoluwe, ETK Group
11:30 - 12:00 pm - Q&As