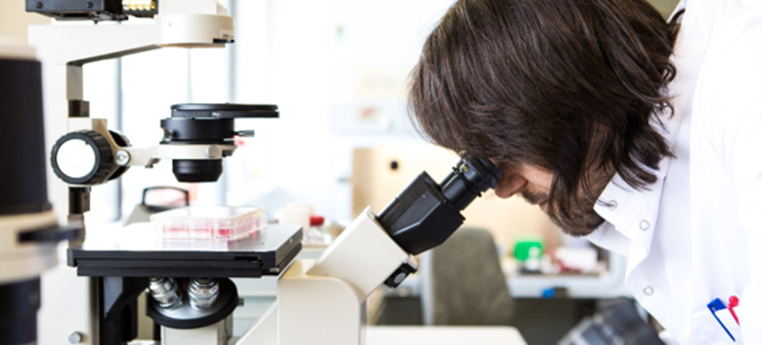 Revivocell Limited is a UK-based cell culture specialist. It develops forward-thinking technologies to improve research in human health while simultaneously enhancing drug discovery efforts to transform global healthcare.
Global Expansion
Revivocell identified an opportunity to place its Cellblocks test kits into the hands of researchers and research institutes worldwide, in order to develop new revenue streams. It tasked Innovate UK EDGE with the development of an international expansion strategy to facilitate this goal.
Innovate UK EDGE audited Revivocell's existing strategy and then worked closely with the Revivocell team to create a tailored action plan to enable access to international markets. The initial plan specifically focused on how Revivocell could commercialise its test kits for the French market.
Innovate UK EDGE additionally lent its expertise as Revivocell worked to understand the impact of international expansion on IP. NDAs were developed for new distributors and a trademark protection order was extended in the French market as a result of this process.
Innovate UK EDGE subsequently provided personalised support to help Revivocell analyse, assess, and evaluate potential distribution agreements, ensuring the terms aligned with Revivocell's business model and distributors shared common values.
Securing Distribution Agreements
With support from Innovate UK EDGE, Revivocell entered into a distribution agreement with a French firm. Revivocell's platform will enable French researchers to study complex in-vivo cell-to-cell interactions. Its 'plug and play' interface will improve the ease, accessibility, and feasibility of conducting cell-cell studies.
The new French distribution agreement is expected to provide sales in the range of £100,000 during the first year, with a projected year-on-year (YOY) increase of 30%.
New Product Development
Revivocell was well placed to support ongoing emergency healthcare efforts during the global health crisis. It responded rapidly, developing a COVID-19 diagnostic toolkit that was later launched internationally.
Thanks to the support provided by Innovate UK EDGE, Revivocell now has a robust international expansion strategy in place. Despite COVID-19 travel restrictions, we have been able to identify new opportunities and have signed a distribution agreement with a partner in France. Revivocell has also successfully applied for Innovation funding, which will enable the business to develop next generation products.

Dr. Valon Llabjani, Founder and CEO of Revivocell
Innovate UK EDGE is the national innovation & growth service that provides bespoke support that grows and scales innovative businesses. To find a specialist near you, please contact us.