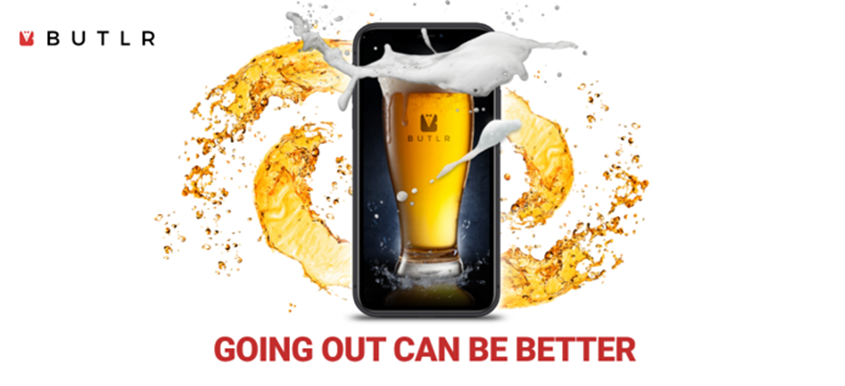 Launched in July 2019, BUTLR has reimagined modern dining with a smartphone app which allows bar, restaurant and café guests to order food and drinks directly from their smartphones. By minimising face-to-face interaction and making queues obsolete, BUTLR provided a COVID-safe solution for hospitality venues at the height of the pandemic.
In its first year, BUTLR reported an annual turnover of £40,000 and now employs 10 people.
Innovate UK EDGE has been working with BUTLR for six months, initially identifying public and private funding opportunities and then offering additional support to facilitate international expansion projects.
Access to Funding
Innovate UK EDGE worked with BUTLR to better position the platform as an attractive opportunity for potential investors. The first step was to assess and review BUTLR's existing pitch deck, noting strengths and identifying areas for improvement. This included developing robust financial forecasts and further refining BUTLR's core value proposition.
Further to this support, Innovate UK EDGE facilitated key investor meetings and assisted the BUTLR management team as it sought to overcome both regulatory and tax issues which could deter potential investors and interested parties from moving forward. As a pre-revenue company, it was vital that BUTLR registered for Enterprise Investment Scheme (EIS) and Seed Enterprise Investment Scheme (SEIS) status in the UK, along with protecting its intellectual property. Innovate UK EDGE was able to connect BUTLR with appropriate professional advisors to complete the registration process.
With the support and assistance of Innovate UK EDGE, BUTLR secured £350,000 in seed funding from SFC Capital and two UK-based angel investors.
Entering New Markets
Securing this funding was a vital prerequisite to facilitating BUTLR's planned global expansion and entering the competitive US market. Once in place, Innovate UK EDGE facilitated introductions to a number of key players in the US hospitality industry and identified a number of potential joint venture opportunities to fuel rapid growth. BUTLR is now in the process of signing joint ventures with a number of American partners and is poised to execute its international expansion at a much faster pace than would otherwise have been possible for a UK-based small business.
A Global Success Story
BUTLR has created thirteen new jobs in the UK, as well as a trio of prospective roles in the United States. Projected turnover for the company has increased by £100,000, while an anticipated joint venture deal in the USA is expected to result in a further $1 million investment from that partner.
The help that we received from Ranvir Singh and his colleagues was amazing. He worked with us every step of the way to get us funding and introduce us to major US players. Ranvir made us feel that the success of BUTLR was important to him personally and working with him was a great experience. I think all businesses looking for seed investment should talk to him.

Sadra Hosseini, BUTLR CEO

Innovate UK EDGE is the national innovation & growth service that provides bespoke support that grows and scales innovative businesses. To find a specialist near you, please contact us.