About the event
DIT North West are delighted to invite you to an interactive session on the Food and Drink sector. Attending are our Northern Powerhouse Export Champions who will discuss the trends they have experienced within the industry. 
Why you should join
Meet Northern Powerhouse Export Champions

Learn how to overcome challenges and prepare for the future

Ask questions and build connections

Converse with our International Trade Advisors and hear about available support for exporters
Speakers
Ross McMahon - CEO, Kendal Nutricare
Ross is the founder of Kendal Nutricare. He holds an agricultural science degree with specialisation in food science. He has been working in FMCG for 33 Years manufacturing & exporting added value food products to Europe, North America and Asia. Ross started researching the baby formula business in 2010. He later bought the GSK factory in Kendal from HJ Heinz in 2015 and launched KENDAMIL & KENDALIFE. The company employs 120 staff in the Lake District. The factory is 420,000sq ft.
Kendal Nutricare specialises in the manufacture of world-class nutrition products from early life nutrition to adult and senior formulations. The product range includes infant and toddler milk and infant cereals, adult meal replacements and speciality formulas such as anti-reflux, anti-colic, lactose-free and hypo-allergenic.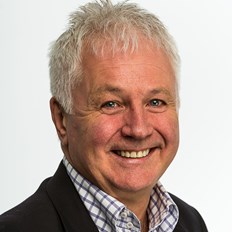 Garry Nield - International Director, Bettys and Taylors
Garry has worked in the Food Industry since leaving University, working for businesses such as Cadbury Schweppes, Premier Foods and Tetley Tea. Garry is also a patron of the Leeds Export Exchange Initiative helping first time exporters in the area. He is a passionate believer of the power of Brand Britain particularly in the Food & Drink sector. He says, "We have enormous respect around the world for the quality of our food & drink, we don't make enough of it!"
Taylors of Harrogate have been sourcing, blending great quality teas and Coffees since 1886. They are now a £200m company with market leading positions in U.K. with Yorkshire Tea and Taylors of Harrogate Roast & Ground Coffee. The currently export to 42 countries, with emphasis on USA, Canada and Australia, although we sell in most European countries and the Middle and Far East.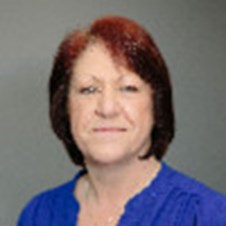 Sandra Thornber - International Trade Advisor, Department for International Trade North West
Sandra Thornber has been a North West International Trade Adviser since 2001 and is based in Cumbria.  Sandra assists businesses across all sectors to trade internationally, but specialises in the Food & Drink, Hospitality and Advanced Engineering Sectors.  Over the years, Sandra has managed numerous trade missions to the United Arab Emirates and has developed an extensive knowledge of business etiquette in the market.