You Can Export - Language and Culture - Feb 12

About the event
If you are a service provider and looking to make the first steps into global market, this workshop is for you. At this workshop, you will be able to interact with specialists who can help you address the concerns and barriers when it comes to selling you service brand in an international market.
Our insights show that service providers have great potential to go international. If your company hasn't yet made any international sales and provides a service then this workshop is for you.
Through this workshop, you will be learning how to:
Get a deeper understanding of the culture of the people you plan to do business with
Build trust and respect with your target audience
Appreciate the importance of languages in your communications and the customer's sales journey
Understand business communication and negotiation styles
Be easy to find, easy to contact and easy to do business with by putting simple tactics into practice
Agenda
9:00 am - 9:30 am
Registration
9:30 am - 11:00 am

Workshop Starts: International Trade Expert and North West Team

Leader - Sarah Knowles will be going through the essentials in

service exporting.

11:00 am - 11:15 am
Break
11:15 am - 12:30 pm

Sarah Knowles - International Trade Team Leader at DIT North West

will be giving top tips and advice on how to approach international markets

for service providers

12:30 pm - 1:00 pm
Networking Lunch
Speakers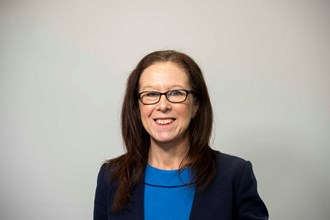 Sarah Knowles
International Trade Team Leader, DIT North West
Sara has over 25 years' experience working internationally in more than 30 countries as a business director, project manager, trainer and business adviser. She leads the Education and Training and Financial and Professional Services in the North West. As an experienced consultant, project manager and CIPD-qualified business trainer, she takes a holistic approach to supporting leaders to achieve their business internationalisation goals with regard to people, operations, finance, products/services, innovation, marketing, sales and communications. Her approach is based on her belief that sustained business success starts on the inside - with strong leadership and people-focused planning and puts this at the heart of her client work.
Time and Date
9am, Tuesday, 24 March 2020
Workplace
Fourth Floor, Churchgate House
56 Oxford Street
Manchester
M1 6EU
Bookings are free of charge. To book your place now, click below