You Can Export - How to use Online Marketing to maximise export sales - Burnley

About the event
All hugely successful businesses all around the world are doing their best to get their image, their products and services in front of customers on all platforms. Online marketing has become the most predominant tool/ platform for increasing brand popularity.
This masterclass will cover both country-specific and global trends, how to manage language and culture differences across your website, tools and techniques for market research. And most importantly, it will show you how to ensure success by planning digital marketing campaigns that provide a good return on investment.
Agenda
| | |
| --- | --- |
| 9:00 am - 9:30 am | Registration |
| 9:30 am - 11:00 am | Workshop Starts |
| 11:00 am - 11:15 am | Break |
| 11:15 am - 12:30 pm | Workshop Resumes |
| 12:30 pm - 1:00 pm | Networking Lunch |
Speakers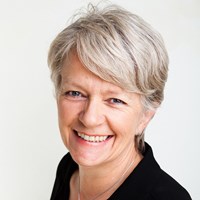 Norma Foster
Managing Director, Norma Foster Limited
Norma is Managing Director of Norma Foster Ltd providing support for UK businesses to improve their international business development and grow sales and reputation overseas. Norma has worked with 560 businesses and coached or trained over 3750 professionals at senior level to be more effective and confident about growing export sales. Norma is also a passionate advocate and practitioner of embracing neuroscientific principles to create empowering, lasting change within the individual employee, teams, and organisations.
Turf Moor
Harry Potts Way
Burnley BB10 4BX
Bookings are free of charge. To book your place now, click below