You Can Export - Export Market Research - Mar 18 - St Helens

About the event
The workshop is aimed at businesses that are new to exporting and those who may have made some, perhaps reactive, international sales.
At this workshop, you will have the chance to be interactive and network with the speaker as well as other delegates to reflect on your own business and propose the best practice and strategy from what you learn.
You will be assisted to  go through all the unique characteristics of your businesses and identify the struggles and barriers you will potentially be experiencing in terms of entering a new market. That will be followed by learning how to recognise your own strengths and weaknesses and creating an ultimate entry strategy.
By the end of the workshop, you will aim to: 
Be better equipped to develop their company's strategic export plan. 
Recognise the importance of selecting appropriate target markets, researching them and developing an entry strategy 
Understand the route to market options available for establishing a suitable local presence in their target markets, including e-commerce, agents and distributors, and the importance of protecting their IP 
Gain an insight into how to promote and sell their products and services abroad, how to fulfil orders and the importance of having a clear communications strategy 
Have an awareness and appreciation of Government and other regional services open to them 
Agenda
| | |
| --- | --- |
| 9:00 am - 9:30 am | Registration |
| 9:30 am - 11:00 am | Workshop Starts |
| 11:00 am - 11:15 am | Break |
| 11:15 am - 12:30 pm | Workshop Resumes |
| 12:30 pm - 1:00 pm | Networking Lunch |
Speakers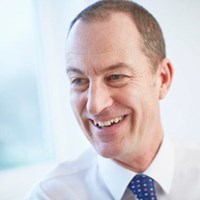 John Harrison
Director, JH Market Strategy Ltd
John Harrison has run his own training business specialising in international trade strategy since 2004, and delivers lively, thought-provoking and highly interactive export workshops on behalf of the Department for International Trade, Chambers of Commerce and individual companies across the UK. He has helped businesses of all sizes to develop their sales overseas, across a huge range of business sectors and covering all world markets.
Bookings are free of charge. To book your place now, click below