About the event
Join us at three Northern Powerhouse Roundtables, covering Food & Drink, Energy and The Advanced Manufacturing Sector.
Why you should attend
Export Champions will share how they overcame challenges and their preparation for the future.
You will also have the opportunity to engage with experts during each two-way Roundtable. Our International Trade Advisors will also be present and share their knowledge on support available for exporters.
Agenda 
Wednesday 14th, 10:00 – 10:45am - Export Champion Roundtable, Food and Drink Sector
Thursday 15th, 11:00 - 11:45am - Export Champion Roundtable, Energy Sector
Friday 16th, 10:00 – 10:45am - Export Champion Roundtable, Advanced Manufacturing
Speakers
Andrew Ashley - Managing Director, Clark Door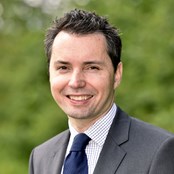 Clark Door is an international company and a leading innovator in design, manufacturing and the installation of a range of specialist industrial doors. Including coldstore doors and acoustic & fire doors, for use in the theatres and broadcasting studios. Achieving remarkable success in the UK, Clark Door also exports widely. Its doors, manufactured in Carlisle, sell to more than 40 countries worldwide. The company has thrived by finding good local partners and has worked closely with DIT. DIT provided assistance with practical issues including Intellectual Property agreements, international law, taxation and cultural barriers.
Gary Nield - International Director, Bettys and Taylors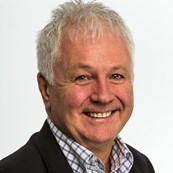 Garry has worked in the Food Industry since leaving University, working for businesses such as Cadbury Schweppes, Premier Foods and Tetley Tea. Garry is also a patron of the Leeds Export Exchange Initiative helping first time exporters in the area. He is a passionate believer of the power of Brand Britain particularly in the Food & Drink sector. He quotes "We have enormous respect around the world for the quality of our food & drink, we don't make enough of it!"
Taylors of Harrogate have been sourcing and blending great quality Teas and Coffees since 1886. We are now a £200m company with market leading positions in the UK with Yorkshire Tea and Taylors of Harrogate Roast & Ground Coffee. We are an independent family business devoted to fairness, quality, building a resilient supply chain and ensuring we leave the planet in a better place than we found it. We currently export to 42 countries, with particular emphasis on USA, Canada and Australia, although we sell in most European countries and the Middle and Far East. 
Matthew Rose - Executive Director, TISS LTD

Matthew Rose has been Executive Director of TISS Ltd since 2007, and is responsible for its international growth and development of new markets. TISS export to over 60 countries worldwide through a variety of different routes to market. They supply their TankSafe® fuel security products on the production line of a number of the world's leading truck manufacturers.
TISS also have strategic offices based in Mexico, India and South Africa to support their international business and are proud to be double Queen's Award winners; the first for 'International Trade' in 2014 and more recently for 'Innovation' in 2018.
Bill Scott - Chief Executive Officer, Wilton Engineering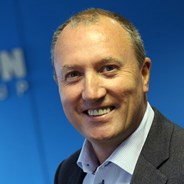 Dr Bill Scott OBE is CEO of Wilton Universal Group. He was awarded an OBE in 2019 for services to the Engineering and Offshore Wind Sector and to the community on Teesside. Bill is passionate about engineering and coating, creating opportunities for apprentices and supporting local charities. He is a keen advocate of supporting the UK supply chain and works closely with NOF, Subsea NE, Energi Coast, EIC, DIT and UKEF. In 2019 he became a Board of Trade Export Champion.
Alex Marshall - Managing Director, Clarke Energy 

Ross McMahon - Chief Executive Officer, Kendal Nutricare